Foodtalk Game
An educational board game to improve the nutrition knowledge of early years practitioners, and facilitate healthy conversations with families.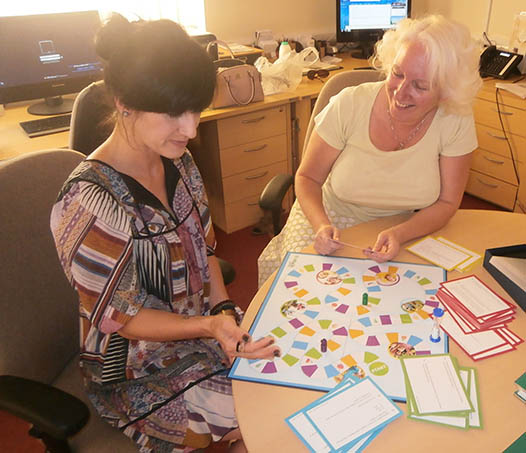 Two teams play against each other, asking and answering questions as they move round the board. Topics covered include:

• Food groups
• Selective eating
• Nutritional considerations
• Other healthy habits

Questions and scenarios in the game are designed to stimulate discussion, meaning players share knowledge and experiences and learn from each other.
How do I use it?
There are lots of ways to use The Foodtalk Game. Here are some suggestions…
• Early Years Continuous Professional Development (CPD)
The game makes an excellent learning resource for team meetings or training days. After playing, you can draw up an action plan or complete CPD forms using our downloadable templates to identify how you will put what you've learned into practice.
• "Bite sized" Staff Training
Is there a particular area of health, physical activity or nutrition that you'd like to focus on? The game covers a number of topics, so you can play one topic per training session to focus on a specific area of learning.
• Nutrition and Physical Activity Interventions
Play with families to help them understand children's nutrition and health needs. You can measure changes in behaviour and attitude before and after playing the game using the downloadable questionnaires. We'd recommend that you establish and review goals with families on a weekly basis.